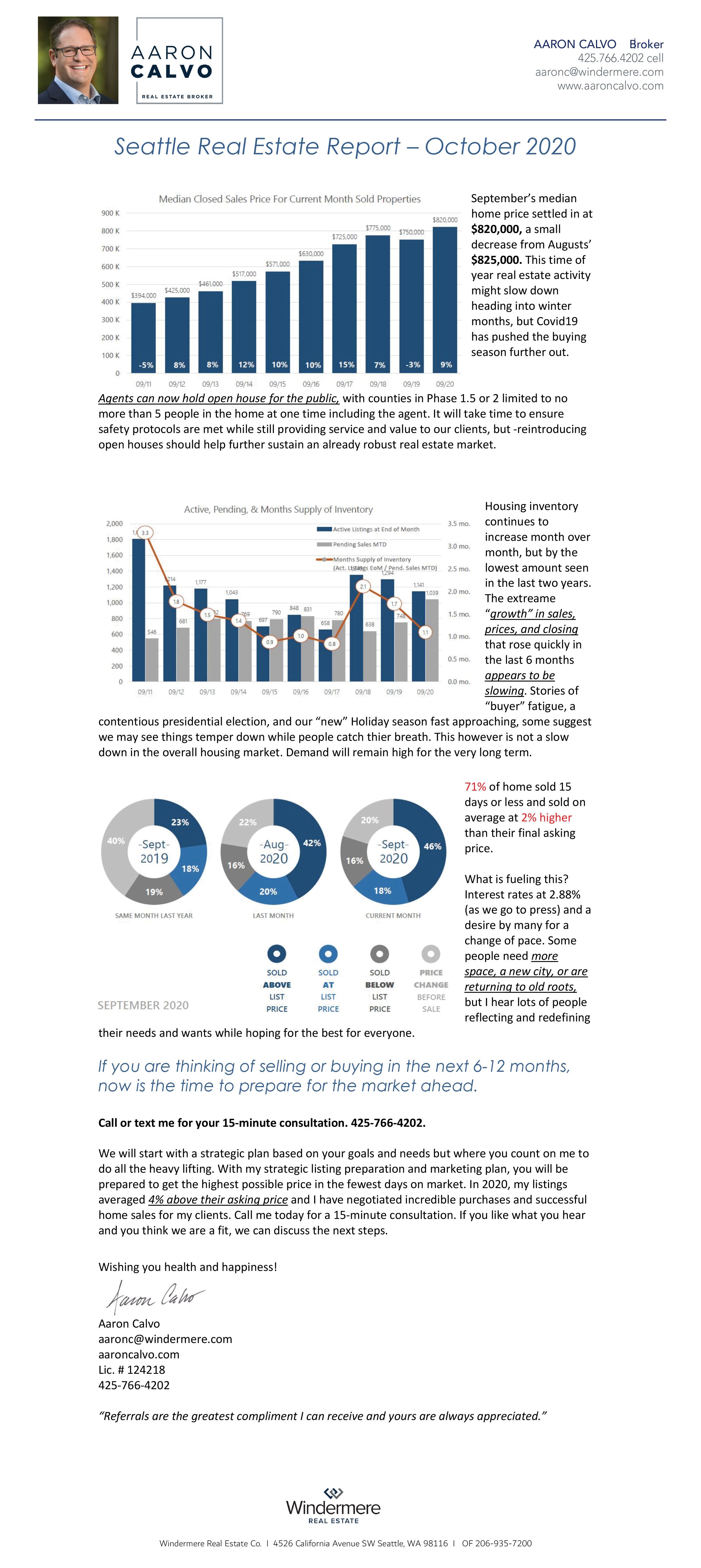 Posted on October 13, 2020 at 10:48 pm
Aaron Calvo
Posted in
Market Report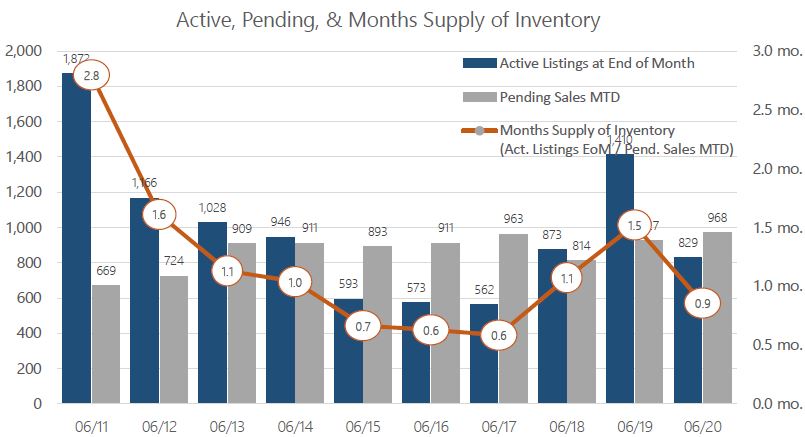 Inventory Close to 2017 Lows
First time and move up buyers are taking advantage of low mortgage interest rates hovering around 3%. With a lack of inventory, only 829 active listings at the end of the month versus 1410 in 2019, agents are reporting multiple offers on listings and a steady increase in home prices. More inventory is predicted on the horizon as sellers feel more confident listing their homes. Lower inventory levels offer sellers an opportunity to get more exposure and competition for their home.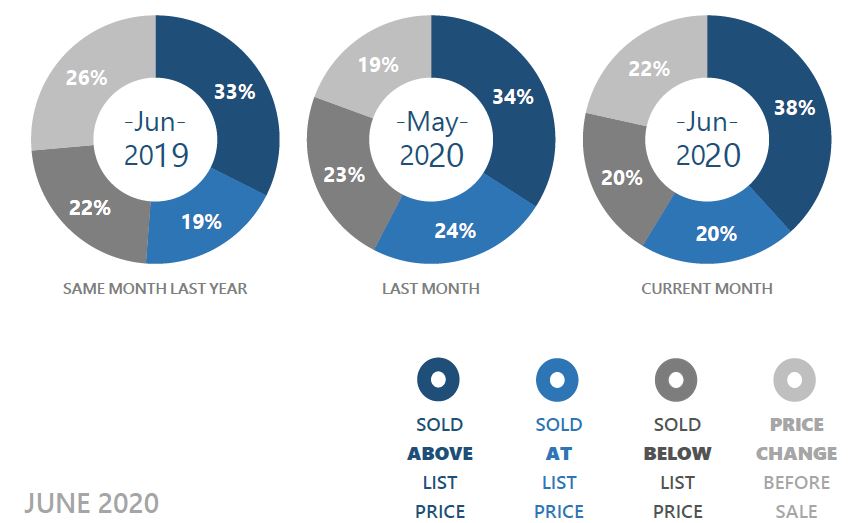 Most Homes Sell Fast and Above Asking Price
69% of sales in June sold in 15 days or less and 38% sold above their asking price, versus 34% in May. The median above the asking price was 5%. The average days on market was 6 for properties that sold above list price, and 20 days for those that sold below list price. With the right marketing strategies, you can make your home a standout listing.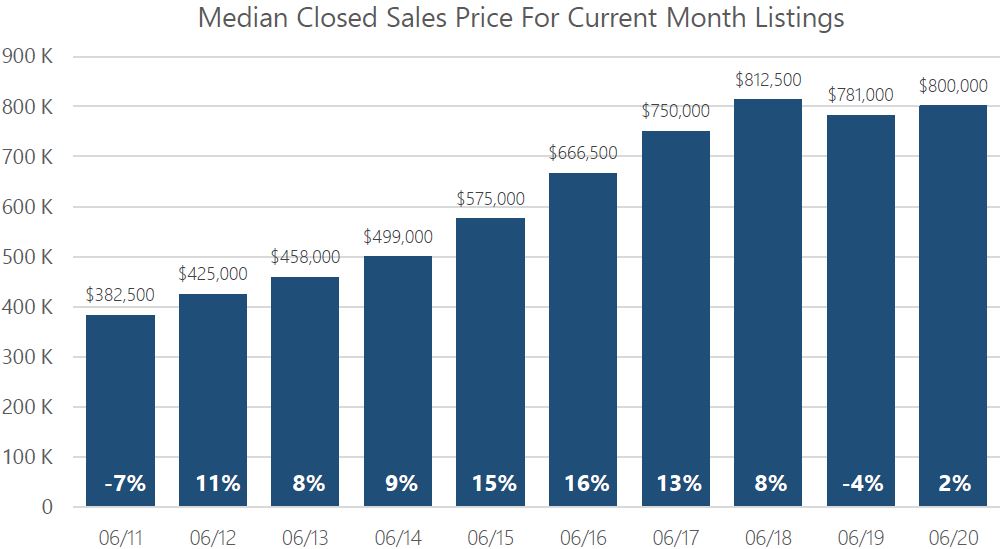 Prices Keep Climbing
The median price for residential listings in Seattle increased 2% from $781,000 in 2019 to $800,000. Agents expect local price increases as long as inventory remains low and buyer demand high. In a sign of the times due to Covid19 and other issues, some buyers are moving out of the city proper opting for larger homes and more space, and second home/vacation purchases are on the rise. Correctly priced and well marketed homes do sell quickly. It is extremely important to have a strategic plan to capitalize on your equity.
If you are thinking of selling or buying in the next 12 months, now is time to prepare for the market ahead. Call me today at 425-766-4202 to discuss your plans.
We will focus on your goals, outline how I work with my clients and decide if we are a fit. I assist sellers to get the greatest return on their investment in the shortest amount of time on the market possible and help buyers save time and money while winning in a competitive market. No games, no gimmicks, just a desire and a strategic plan to exceed your expectations. Call me today at 425-766-4202 or email me at aaronc@windermere.com.
*Information obtained from the MLS and deemed reliable. Info based on Residential info only, Condos excluded
Posted on July 11, 2020 at 3:01 pm
Aaron Calvo
Posted in
Market Report
If you are thinking about selling or buying a home in the next 12 months, now is the time to start preparing for the market.
You deserve to have the most current and relevant information available so you can make informed and educated decisions and to develop a strategic and effective marketing plan.
Just click the picture of the report below for your very own copy.
If you would like to get these as soon as they are available,  delivered to your email or a hard copy sent to your home, email me at aaronc@windermere.com, with your request. There is no cost or obligation to receive this info.
If you have additional real estate related questions, call me today. 425-766-4202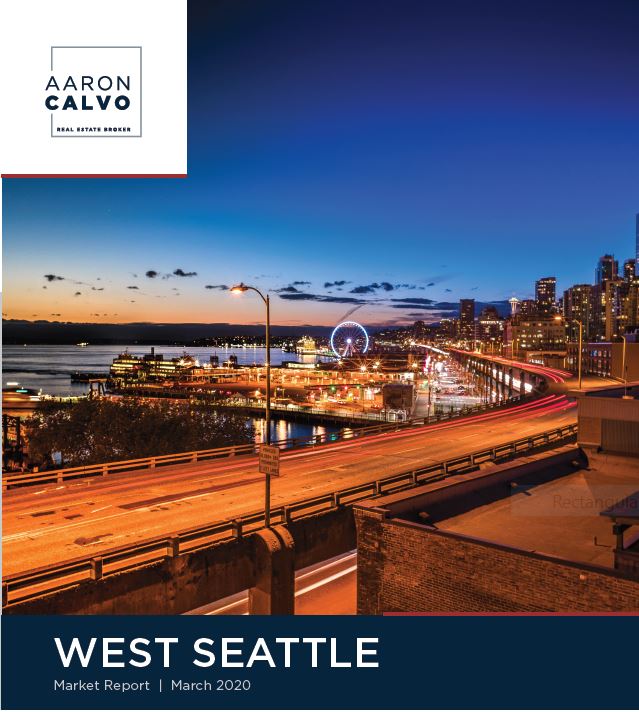 Posted on March 16, 2020 at 11:11 pm
Aaron Calvo
Posted in
Market Report